Services
Dog Walking
You are able to have two types of walks. Either in groups, usually no more than 3 at a time, which means they get to have fun and socialise with other dogs, which also means they release more energy playing. Or we offer individual one to one walks if your Dog is timid round other dogs or is a bit of a lone wolf.
(ALL Dogs are kept on the lead for at least the first 5 walks to allow them to get used to us and build trust.)
Pet Sitting
Have you got puppies that need some play time, Older Dogs that need some cuddles, Cats that prefer their home than catteries, then we can visit your home to offer the affection that your pet needs. This could involve playing, feeding, cleaning litter, medicating and lots of strokes and cuddles.
Boarding
Dont want your pooch stuck in a small kennel? We offer a home away from home accommodation. In Winchester, we have Michaela along with her partner and 4 kids, have a house with enclosed garden, which is perfect for a stress free holiday with lots of play and cuddles!
Powered by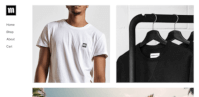 Create your own unique website with customizable templates.